Information Gathering Report
Site: https://www.superior.edu.pk
IP: 190.92.141.25
1)   Nslook.io: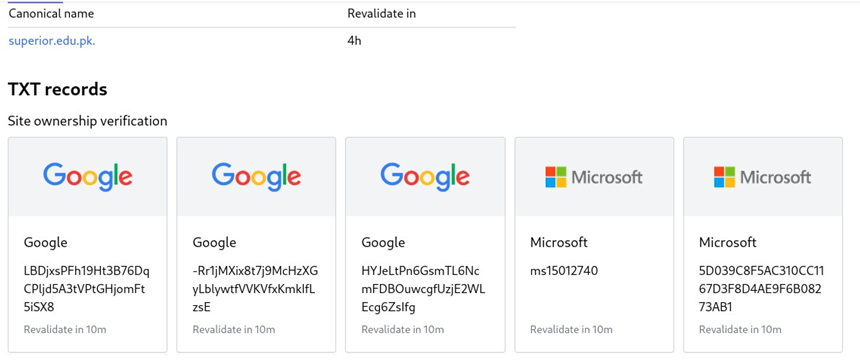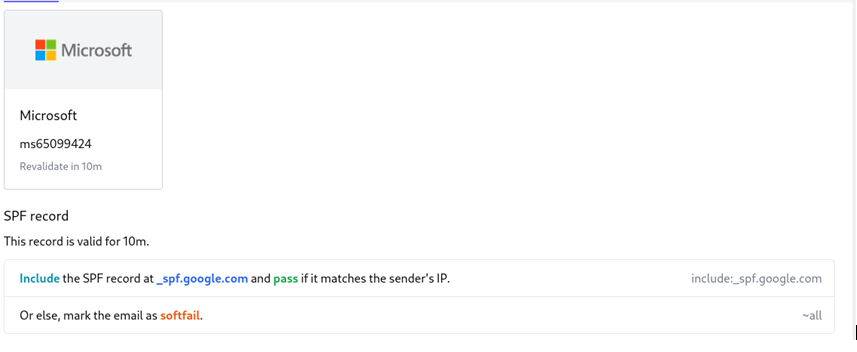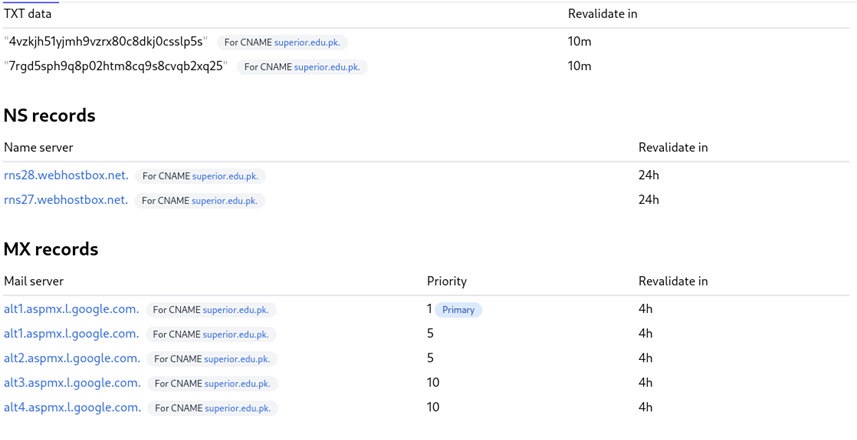 2)   Whois Lookup: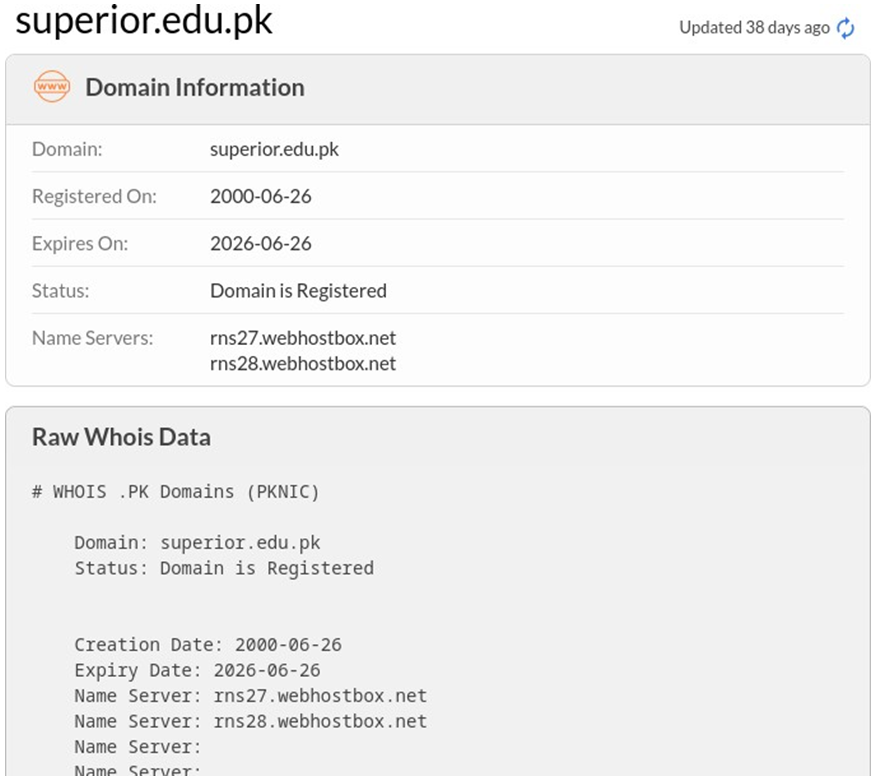 3)   Shodan.io
Search ip of this site
NO RECORD FOUND!
4)   Censys
Simply search censys on the search engine and click on censys search and write your domain on the search box. This will show you all info.  Of site including technologies, ports, services, etc.
Services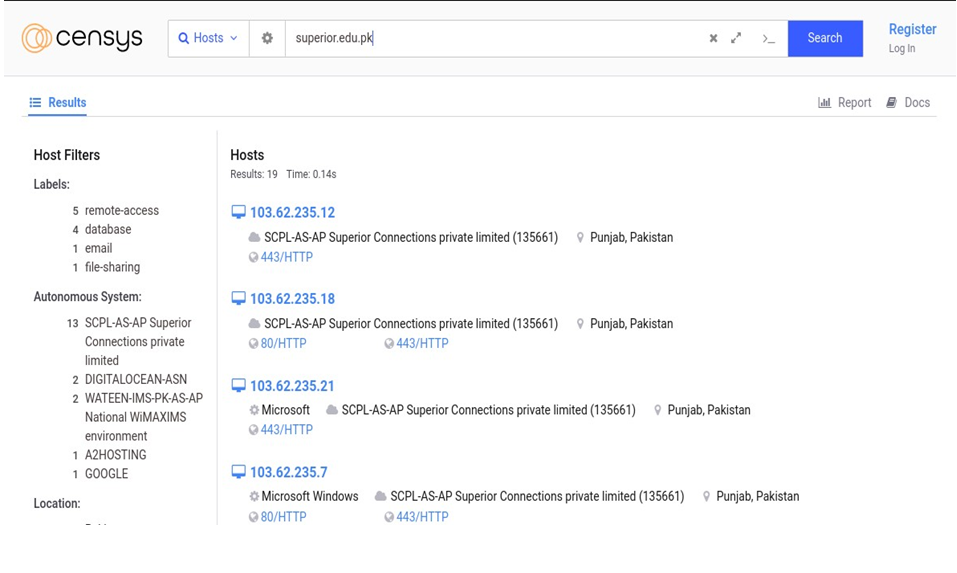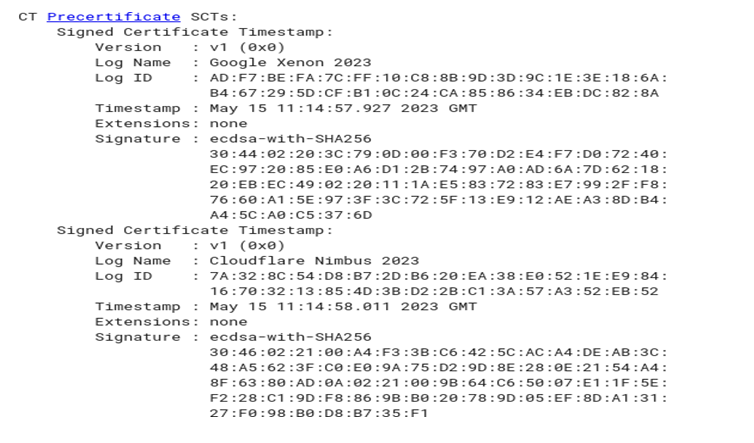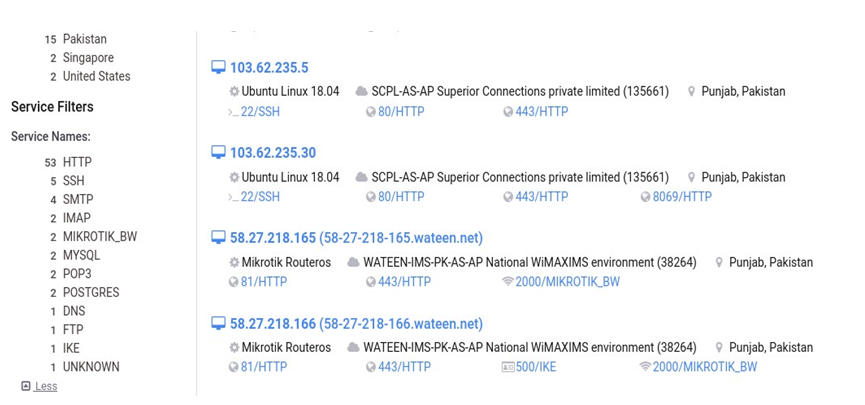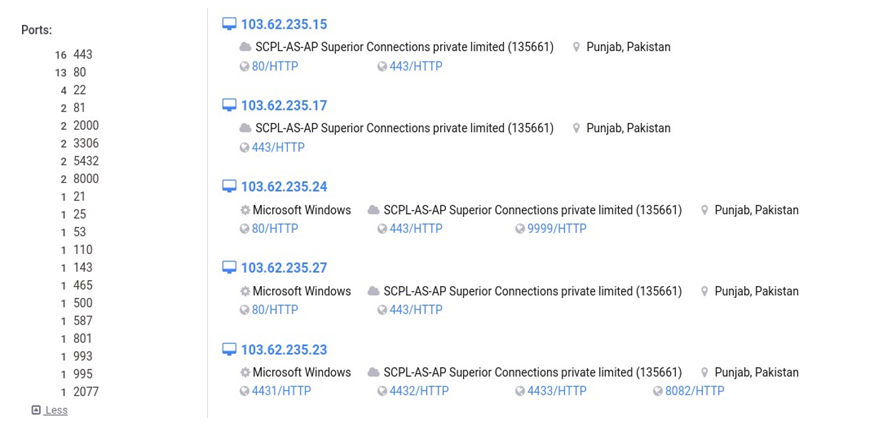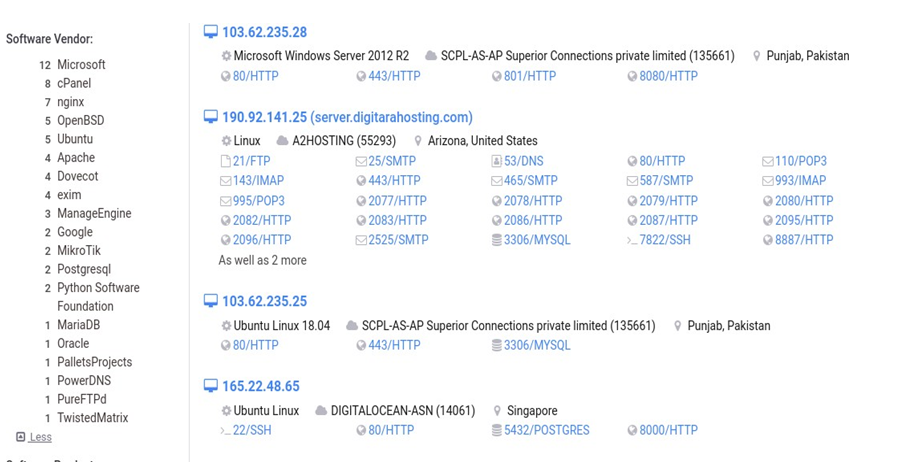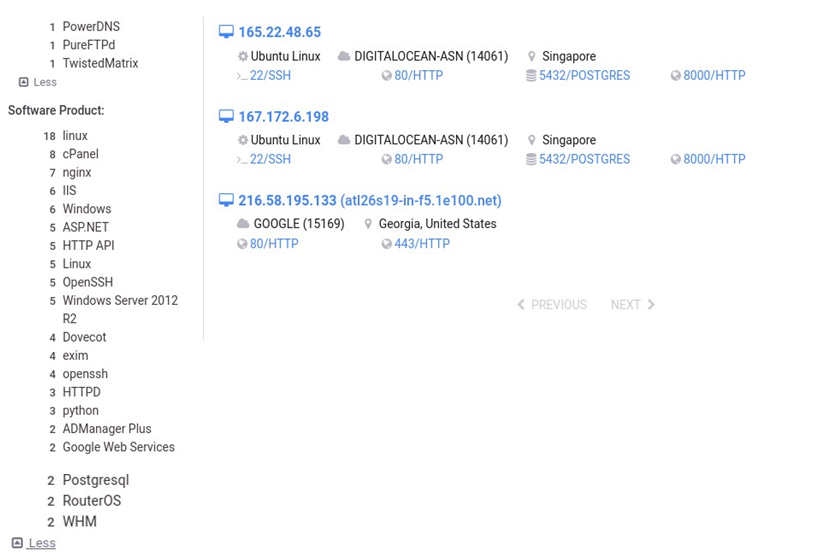 5)   Netcraft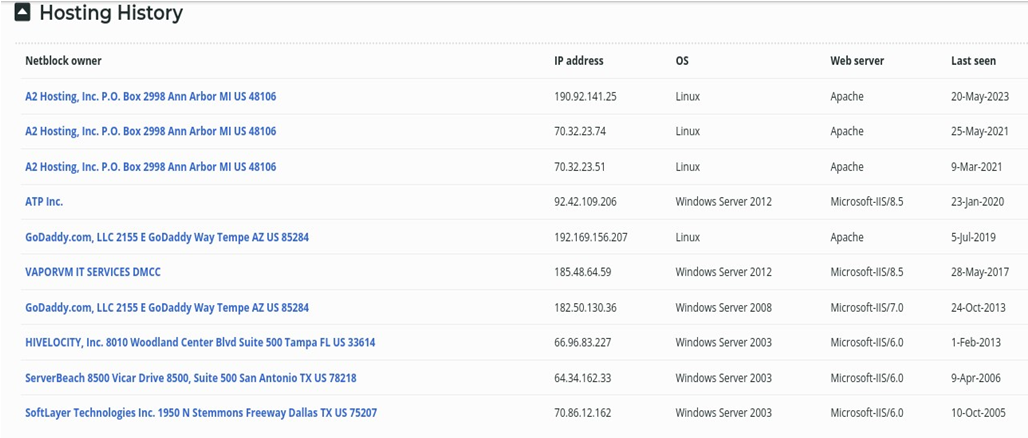 6)   Crt.sh
Visit the site and write your domain name.  This tool provides you with some IDs of certification that belong to your Domain.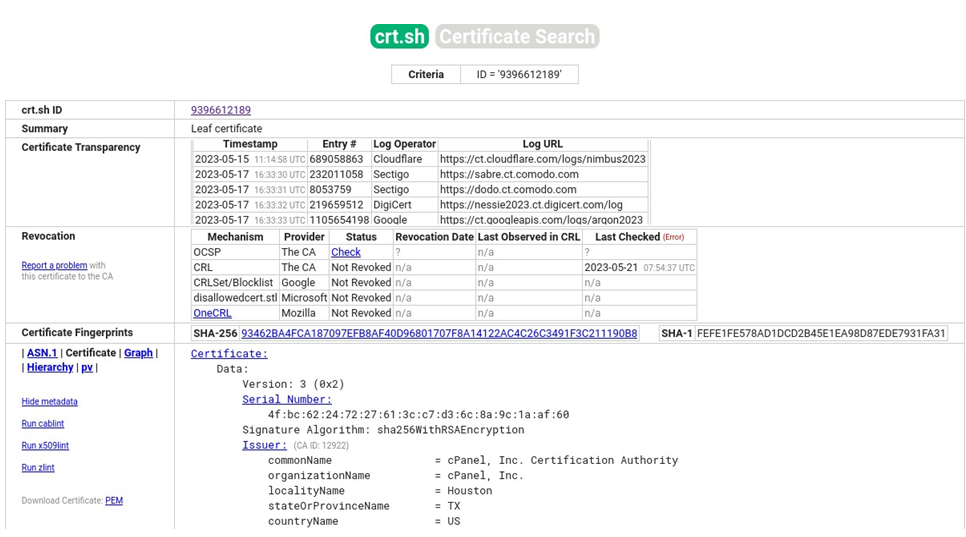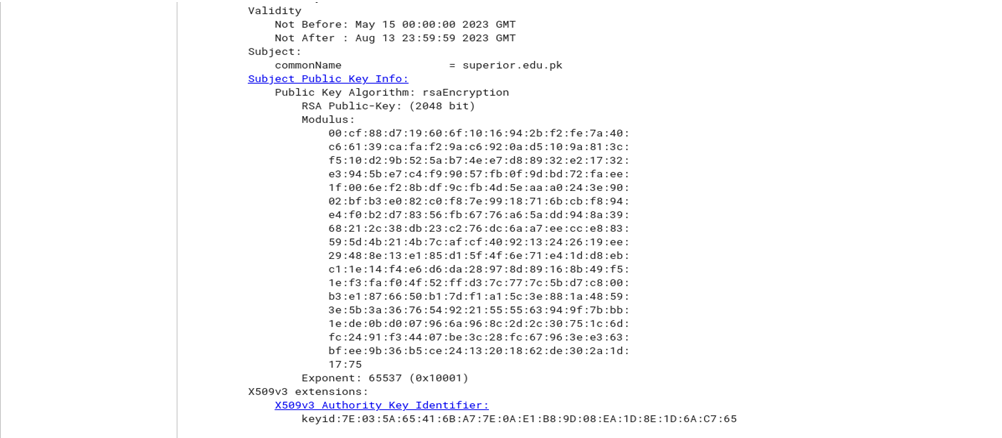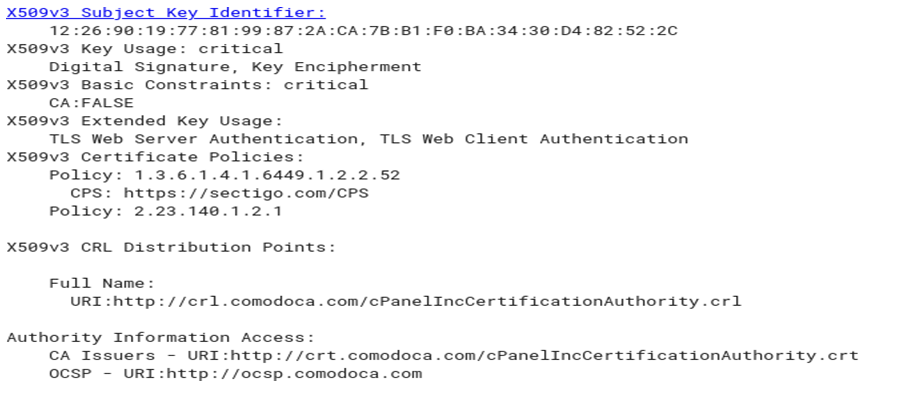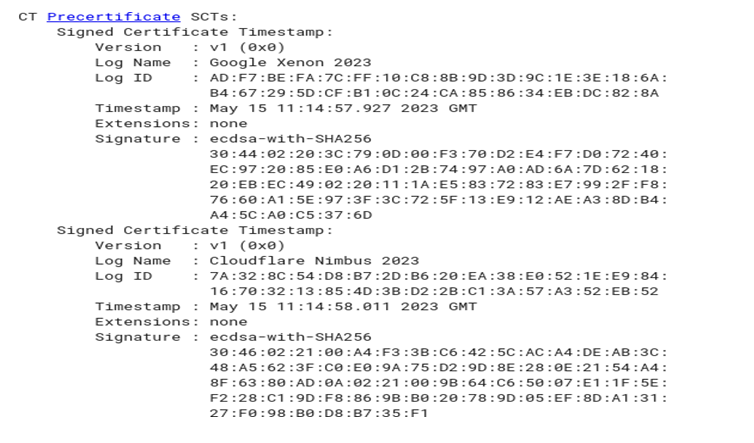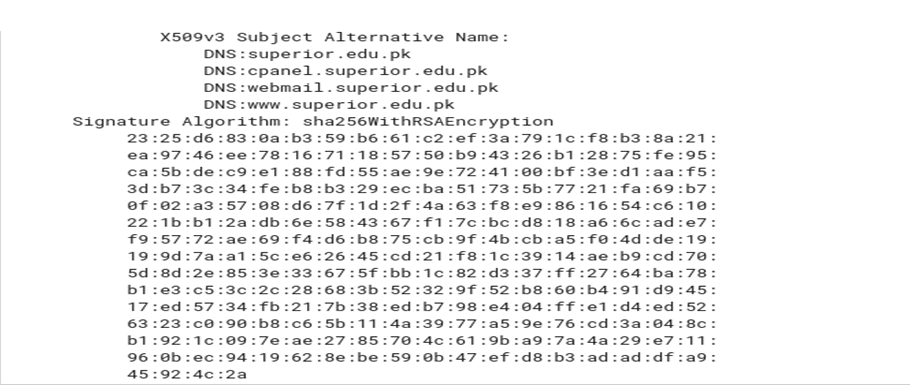 7)   Wappalzer
Use Wappalyzer with Tor, proxy, and VPN. Once you visit The targeted site, Wappalyzer automatically checks the site Technologies .now click on the Wappalyzer icon shown on the top right side of the browser, and this will show all the details.
S.No.
Details
Details
1.
CMS
WordPress 6.2.2
2.
Widgets
Slender Revolution 6.5.25

fullCalender 5.3.2

3.
Photo Galleries
Slider Revolution
4.
Databases
MySql
5.
Analytics
Google Ads conversion

Google Analytics

6.
Blogs
WordPress 6.2.2
7.
Javascript Frameworks
GSAP 3.6.1
8.
SEO
Yoast SEO 18.8
9.
Javascript libraries
Jquery 3.6.4

Jquery Migrate 3.4.0

Jquery UI 1.13.1

Core.js  3.22.8

10.
Font scripts
Font Awesome

Google font api

11.
Miscellaneous
Http/2

Opengraph RSS

12.
Javascript graphics
Anime.js
13.
Programming Languages
PHP

TypeScript

14.
Caching
WP Rocket
15.
Advertising
Google Ads
16.
Page Builder
Elementor 3.6.5
17.
Live Chat
Tawk.to
18.
Video Players
youtube
19.
WordPress Plugins
Yoast SEO 18.8

WP Rocket

Elementor 3.6.5

20.
Popup Maker
Elements kit
21.
Web Servers
Apache http server
8)   DnsDumpster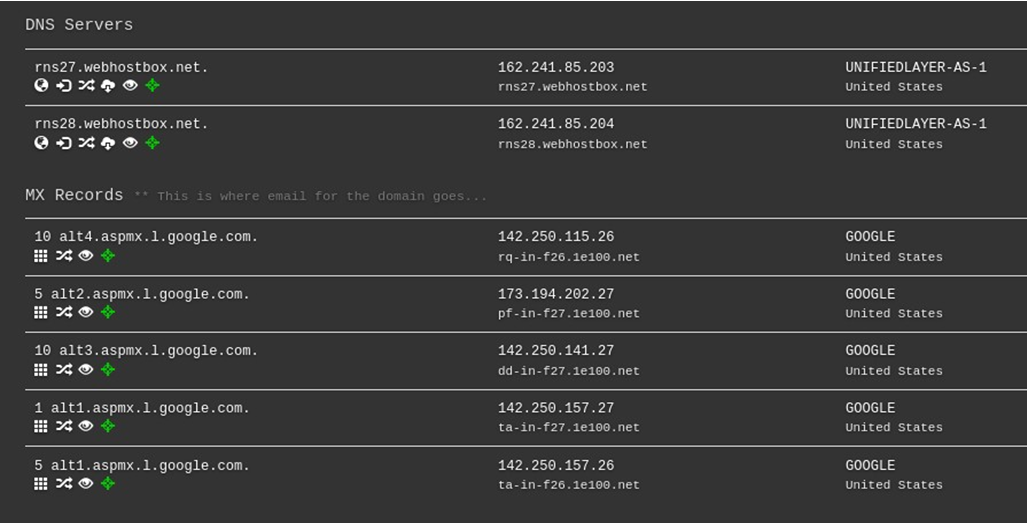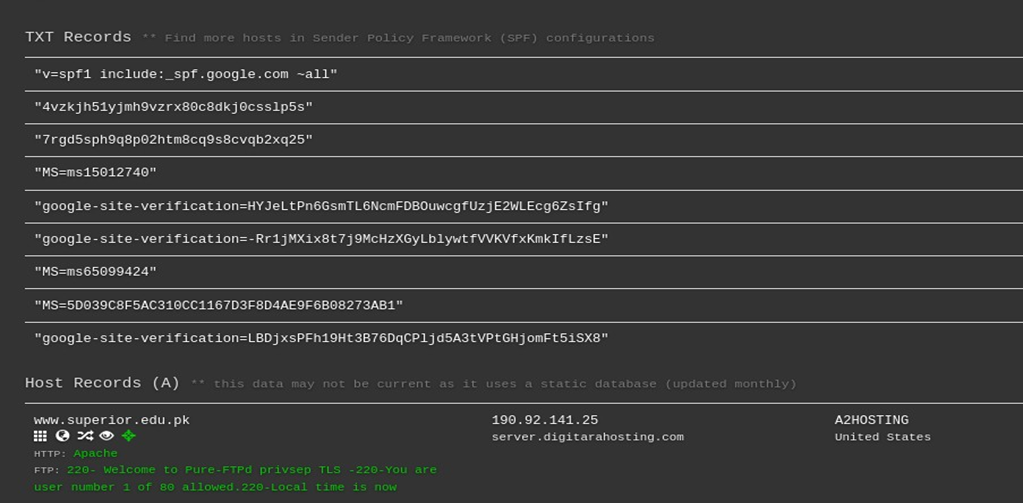 9)   Viewdns.info
Here, we check if a site has dnssec. Just view this site select the Tools option and write your Domain name for the site and click on the Go button.