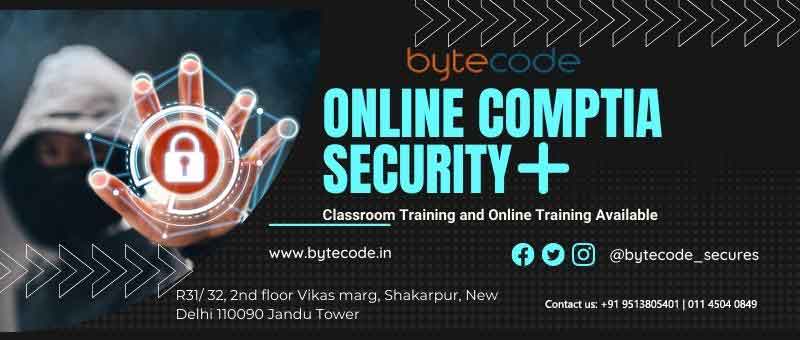 CompTIA Security+ SY0-601 Training Course
The CompTIA Security+ certification is a vendor-neutral credential. The CompTIA Security+ exam is an internationally recognized validation of foundation-level security skills and knowledge and is used by organizations and security professionals around the globe. Download Course Content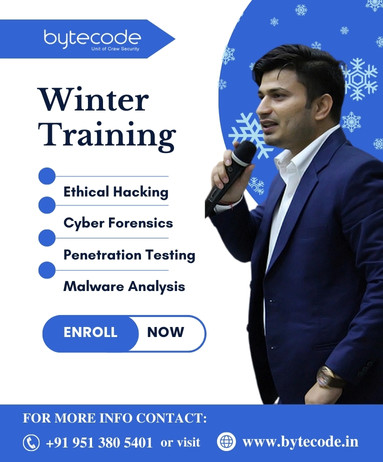 About the CompTIA Security Plus Training
The CompTIA Security+ emphasizes hands-on skills, as well as risk management. And it continues to cover the foundational skills for all IT jobs that require cybersecurity skills, including systems administrator, network administrator, security administrator, and junior IT auditor/penetration tester. CompTIA Security+ is the foundational security certification on the CompTIA Cybersecurity Career Pathway
Perform data analysis and interpret the results to identify vulnerabilities, threats, and risks to an organization. Configure and use threat-detection tools. Secure and protect applications and systems within an organization.
Learn From Home with Online Training
Bytecode Cyber Security Provide 24x7 Classes
Students can attend classes from their homes. It takes less time to attend an online class. At the same time, various groups can attend online classes with bytecode Cyber Security From home.
Eligibility Criteria for Sy0-601 Course
Any graduate, undergraduate or post-graduate student having a passion for information security can undergo our Cyber Security course in Delhi and become a certified ethical hacker. If you are willing to know more about the course or admission eligibility, just give us a call and we will suggest the best batch option for you.
Why Certify CompTia Security plus is necessary
CompTIA is Recognized Universally for producing industry-leading certifications. Worldwide, almost.
A million Professionals have earned a CompTIA Security Plus certification.
Leader in Security and Network-based Certifications.
International Certification.
Low Certification Fee.
Our Curriculum

Module 01: Identifying Security Fundamentals
Module 02: Analyzing Risk
Module 03: Identifying Security Threats
Module 04: Conducting Security Assessments
Module 05: Implementing Host and Software Security
Module 06: Implementing Network Security
Module 07: Managing and identity and Access
Module 08: Implementing Cryptography
Module 09: Implementing Operational Security
Module 10: Addressing Security Incidents
Module 11: Ensuring Business Continuity
Course Duration
Course Duration: 60 Hours
Course Level: Intermediate
Include: Training Certificate
Language: English, Hindi
Course Delivery: Classroom Training

CompTIA security+ sy0-601 exam cost in India
370 USD
Number of Questions: Maximum of 90 questions
Test duration: 90 minutes
Test Format: Multiple choice and performance-based
CompTIA security+ sy0-601 study guide
Our Students Placed in Companies
Our Google Reviews
Related Course
Frequently Asked Questions
About The CompTIA Security Plus Training and Certification Course Program