Mobile Application Security Course in Delhi
Mobile Application Security Training Course in Delhi is to provide you with a brief overview of Mobile Architecture and Mobile Application Security in Delhi. This course will help you in removing vulnerabilities from your Application. This Course can provide you with a certain level of confidence. Bytecode makes sure that our Mobile Application Security course in Delhi modules and practical experience give you a proper understanding. It also helps you to become a Mobile Application Security Expert.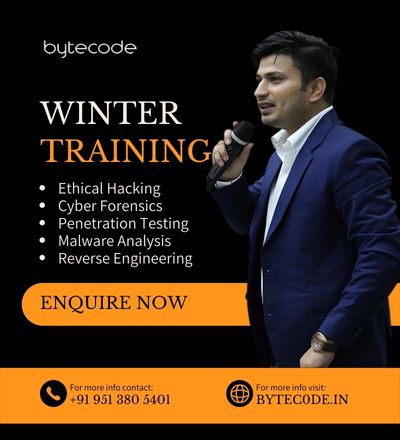 Mobile Application Security Course Content

Module 01: Improper Platform Usage
Module 02: Insecure Data Storage
Module 03: Insecure Communication
Module 04: Insecure Authentication
Module 05: Insufficient Cryptography
Module 06: Insecure Authorization
Module 07: Client Code Quality
Module 08: Code Tampering
Module 09: Reverse Engineering
Module 10: Extraneous Functionality
Learn From Home with Online Training
Bytecode Cyber Security Provide 24x7 Classes
Students can attend classes from their homes. It takes less time to attend an online class. At the same time, various groups can attend online classes with bytecode Cyber Security From home.
Course Duration
Course Duration: 60 Hours
Course Level: Intermediate
Include: Training Certificate
Language: English, Hindi
Course Delivery: Classroom Training

Our Students Placed in Companies
Our Google Reviews
Frequently Asked Questions
About Mobile Application Security Course