CCNA (200-301) Training & Certification
The Cisco Certified Network Associate Training and Certification Program will be drastically changed from Feb. 24, 2020. The new exam's code is 200-301 New CCNA (200-301) and its full name is Implementing and Administering Cisco Networking Technologies. According to Cisco, the new exam "covers a broad range of fundamentals based on the latest technologies, software development skills, and job roles".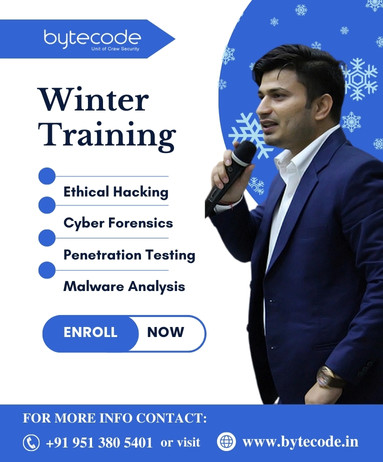 Best CCNA (200-301) Training & Certification
Bytecode Cyber Security Provide New CCNA (200-301) Program in Delhi, Laxmi Nagar Gurugram Kerala Pune Bangalore. Network Associate is an associate-level Cisco certification that lays the foundation of networking skills. It establishes a professional's stature in the world of networking and validates that the professional is capable of working for the upkeep of enterprise-level networks. The core CCNA Training and Certification are CCNA (Routing & Switching), however, Cisco offers other Specializations as well including CCNA Wireless, CCNA Collaboration, and CCNA Security for those who wish to gain expertise in specific skills.
As Enterprises migrate toward controller-based architectures, the role and skills required of a core network engineer are evolving and more vital than ever. To prepare for this network transition, the CCNA (200-301) Training Routing and Switching certification will not only prepare you with the knowledge of foundational technologies but ensure you stay relevant with skill sets needed for the adoption of next-generation technologies.
Learn From Home with Online Training
Bytecode Cyber Security Provide 24x7 Classes
Students can attend classes from their homes. It takes less time to attend an online class. At the same time, various groups can attend online classes with bytecode Cyber Security From home.
CCNA (200-301) Course Modules

MODULE 01: OSI/TCP/IP
MODULE 02: IPv4 addressing
MODULE 03: IPv6 addressing
MODULE 04: Network Fundamentals
MODULE 05: Routing(basics of router,static route,dynamic routing(rip,eigrp and ospf))
MODULE 06: Access Control List (ACL)
MODULE 07: Network Address Translation (NAT)
MODULE 08: Dynamic Host Configuration Protocol (DHCP)
MODULE 09: Telnet/ssh
MODULE 10: Switching (basics of switch, CDP, LLDP, DTP, VTP)
MODULE 11: Virtual Local Area Network
MODULE 12: STP(types and protection)
MODULE 13: l2 security
MODULE 14: DHCP snooping
MODULE 15: Span
MODULE 16: Private Local Area Network
MODULE 17: Ether Channel
MODULE 18: Redundancy protocols
MODULE 19: Firewall and VPN
MODULE 20: IPv6 Routing
MODULE 21: QoS
MODULE 22: Wireless Network Automation
Course Duration
Course Duration: 40 Hours
Course Level: Intermediate
Include: Training Certificate
Language: English, Hindi
Course Delivery: Classroom Training
Our Students Placed in Companies
Our Google Reviews
Related Courses
Frequently Asked Questions
About The AWS Security Training Course Program