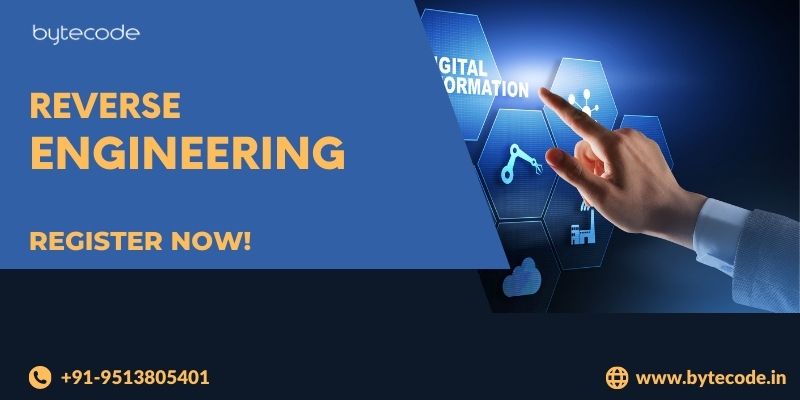 Reverse Engineering Training Course in Delhi
Learn the Reverse Engineering Training Course in Delhi from the best mentorship in town providing a senseful and qualitative approach towards a genuine Cyber Security Course to understand the fundamentals of the Reverse Engineering Trainng Course Syllabus in a better way. Bytecode Security possesses a Dreamtime of expert professionals possessing all needful resources for a better understanding of the sincere Reverse Engineering Training and Certification for the current and prospective students at Saket and Laxmi Nagar institutes.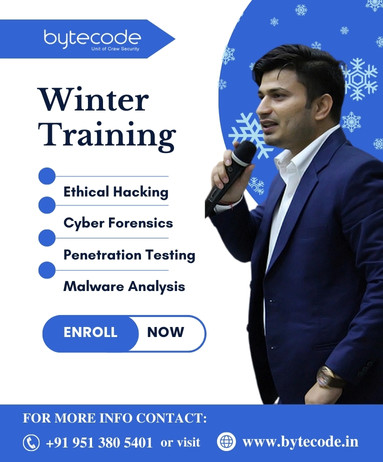 Reverse Engineering Course Content

Module 1 : Introduction to Reverse Engineering
Module 2 : Low level perspectives
Module 3 : How to disassemble programs into assembly code
Module 4 : Breakpoints
Module 5 : Stepping through code
Module 6 : Exploiting Stack Overflows
Module 7 : Modify program behaviour
Module 8 : Tools
Module 9 : Providing the machine and labs

Learn From Home with Online Training
Bytecode Cyber Security Provide 24x7 Classes
Students can attend classes from their homes. It takes less time to attend an online class. At the same time, various groups can attend online classes with bytecode Cyber Security From home.
Course Duration
Course Duration: 60 Hours
Course Level: Intermediate
Include: Training Certificate
Language: English, Hindi
Course Delivery: Classroom Training
Our Students Placed in Companies
Our Google Reviews