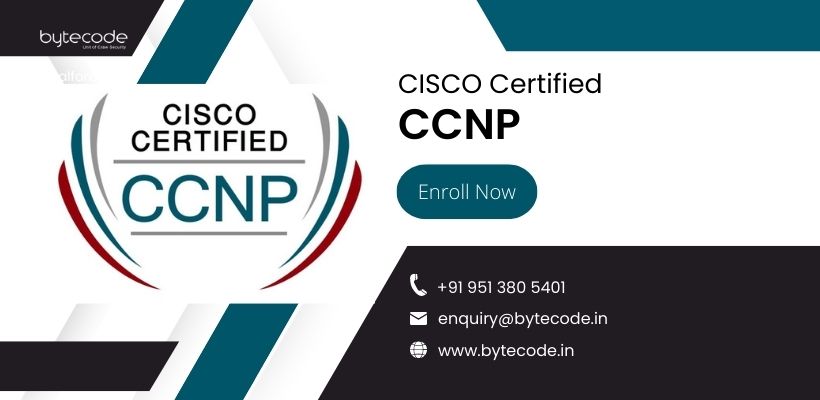 CCNP Security Training Course
CCNP Security Training and Certification Course is aligned specifically to the job role of the Cisco Network Security Engineer responsible for Security in Routers, Switches, Firewall, and Ips, as well as choosing, deploying, supporting, and troubleshooting Firewalls, with the substantial increase in cybercrime attacks, Security specialists today are in greater demand than ever. Companies are looking for protection of their assets, many of these companies have looked to Cisco to provide this protection due to Cisco's renowned high-quality products and services in today's market.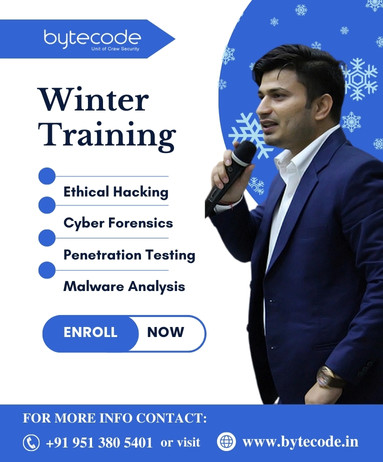 Achieving CCNP Security Training and Certification Course proves your skills with security solutions. To earn CCNP Security Training certification, you pass two exams: one that covers core security technologies and one security concentration exam of your choice, so you can customize your certification to your technical area of focus.
Learn From Home with Online Training
Bytecode Cyber Security Provide 24x7 Classes
Students can attend classes from their homes. It takes less time to attend an online class. At the same time, various groups can attend online classes with bytecode Cyber Security From home.
CCNP 350-701 Course Modules
Course Duration
Course Duration: 40 Hours
Course Level: Intermediate
Include: Training Certificate
Language: English, Hindi
Course Delivery: Classroom Training
Exams and Recommended CCNA Security Training
To earn CCNP Security Training, you pass two exams: a core exam and a security concentration exam of your choice. And now every exam in the CCNP Security program earns an individual Specialist certification, so you get recognized for your accomplishments along the way.
The core exam focuses on your knowledge of security infrastructure. The core exam is also the qualifying exam for CCIE Security certification. Passing the core exam will qualify candidates to schedule and take the CCIE lab within the validity of their core exam.
Concentration exams focus on emerging and industry-specific topics. You can prepare for concentration exams by taking their corresponding Cisco training courses.
Required Core Exam
350-701 (SCOR) – Implementing and Operating Cisco Security Core Technologies (SCOR)
Concentration exams (choose one)
300-710 (SNCF) – Securing Networks with Cisco Firepower Next-Generation Firewall (SSNGFW)
Securing Networks with Cisco Firepower Next-Generation IPS (SSFIPS)
300-715 (SISE) – Implementing and Configuring Cisco Identity Services Engine (SISE)
300-720 (SESA) – Securing Email with Cisco Email Security Appliance (SESA)
300-725 (SWSA) – Securing the Web with Cisco Web Security Appliance (SWSA)
300-730 (SVPN) – Implementing Secure Solutions with Virtual Private Networks (SVPN)
300-735 (SAUTO) – Implementing Automation for Cisco Security Solutions (SAUI)
Prerequisites
There are no formal prerequisites for CCNP Security Training, but you should have a good understanding of the exam topics before taking the exam. CCNP candidates often also have three to five years of experience implementing security solutions.
Our Students Placed in Companies
Our Google Reviews
Related Courses