Server Hardening Service in India
There is no such IT interface in this world that is 100% secure, and one can guarantee that no one will ever be able in this world to breach the databases of the corresponding IT interface successfully.  Apart from it, this totally depends on the experience of the working hacker trying to exploit it with its years of experience and expertise.  Similarly, any professional to professional Server Hardening Service in India can only make it a more challenging task for a professional black hat hacker to exploit the database proactively.
Moreover, the Server Hardening Service by bytecode Security is a cluster of work methodologies channelized by its highly experienced and well-qualified team of penetration testing professionals with at least 7 years of quality industry-based experience in several reputed organizations.  Hence, get a quote today for having a deeply analyzed security check and distinguished Server Hardening Service in India by us.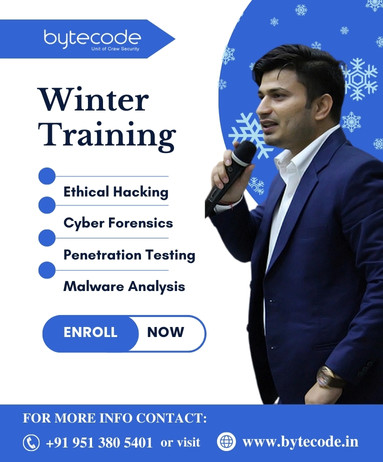 What is Server Hardening?
Server Hardening Service can be described as a set of protocols or mechanisms that boost or highlight the security patterns of an IT infrastructure by finding and mitigating all the security flaws with some dedicated tools, tricks, and technologies by a professional penetration testing professional.  In addition, the pen-testing professionals of bytecode Security possess some sincere years of genuine practice in patching cyber security flaws of 500+ IT infrastructures by abiding by all the laws and regulations of the Republic of India.
Moreover, the bytecode Security's primetime Server Hardening Service in India is provided by well-trained and qualified pen-testing professionals with more than 10 years of quality industry-oriented experience.
How does a Server Hardening Process Work?
Server Hardening Service is a simple process that can be achieved thoroughly by a general system hardening process that safeguards the datasets, ports, components, functions, and allotments of a server utilizing advanced security patterns at the hardware, firmware, and software layers.  In addition, there should be a great team of advanced penetration testers with a firm knowledge of the systems and other forms of technicalities that are to be pretested using varied methodologies by them.
Server Hardening Process
Furthermore, the Server Hardening Process can be understood by the following steps performed by a team of professional penetration testers using their knowledge panel and distinguished tricks, tools, patterns, algorithms, and techniques:
Secure server location
Control access permissions
Set up your firewall
Manage configurations
Secure user accounts
Apply patches to vulnerabilities
Remove unnecessary software
Plan a backup strategy
Continuously monitor
Server Management Tasks
Various Server Management Tasks are to be performed to confirm the Server Hardening Service is properly configured and delivered to the client's target IT infrastructure.  Some of these tasks are described below in the table:
Installations

 Server Control Panel installations
 Initial Server Setup
 Third-party script installations

Updates & Patches

 Operating System updates and patches
 Control panel updates
 Third-party scripts updates

Support

 Technical support for server-related issues
 Spam Abuse Delisting
 Follow-up issues with the data center

Security

 Server securing and hardening
 Firewall installation & configuration
 Alerts on brute force attacks

Optimization

 Service Optimizations
 Deactivation of unused/ insecure services
 MySQL and MariaDB Optimization

Backup & Recovery

 Data backups
 Data recovery

Migration

 Server Migration
 Database Migration
 Email Migration

Server Monitoring

 Service Monitoring
 Server Logs Monitoring
 Server Uptime Monitoring
The Importance of Server Hardening
The various process of Server Hardening is essential from the perspective of maintaining the integrity of datasets.  Moreover, the distinguishing features of Server Hardening Service support organizations to avert unauthorized access, utilization, and service disturbances.  In addition, it is an integral segment of the installation and maintenance of servers that assure data integrity, morality, secrecy, and availability.
What is server hardening in Linux?
Like any other operating system, Linux OS must be protected from the ill-intentioned eyes of malicious threat actors to wipe out every single dataset from Linux OS.  Moreover, we can say that if you have some servers linked to the internet, you are generally exposed to some crucial datasets stored on them that require to be protected from malicious actors.
Furthermore, Linux Server Hardening is equally essential that equipped with a bunch of mechanisms employed to reduce the attack surface and enhance the security of your servers.
Web Server Hardening Services
Bytecode Security has fastened its seatbelts to offer its state-of-the-best Web Server Hardening Services throughout the Republic of India using its highly educated, well-trained, and experienced Penetration Testing Professionals with a genuine experience of more than 10 years in tracking and mitigating security flaws in IT infrastructures.  In the same league, Bytecode Security offers its best-in-class Web Server Hardening Services in the following patterns:
Disable the signature
Log server access
Disable the HTTP Trace and Track requests
Create non-root users
Restrict IP access
Disable SSLv2 and SSLv3
Disable directory listing
Eliminate unused modules
Install Mod_evasive and Mod_security
Constantly check for patches, etc.
Standard Server Hardening
The Standard Server Hardening Processes are pretty valuable to secure an IT infrastructure for making it tough to breach by any malicious threat actor using one's years of experience in black hat hacking practice.  Some of the Standard Server Hardening Processes are mentioned below:
Complete Security Auditing
Security Patch updates
Firewall Configuration
SSH Hardening
Kernel Hardening
Apache Hardening
Nginx Hardening
SSL Hardening
PHP hardening
Header Hardening
Rootkit Installation & Scanning
CSF Installation & Configuration
Network/Bind Security
Control Panel Tweaking/Updates
Disable Unused Services
Frequently Asked Questions
About Server Hardening Service in India