CompTIA CompTIA Network Plus Training Certification
CompTIA Network Plus Training Course in Delhi is provided by an international organization CompTia. CompTIA N+ Training Course entails a curriculum to enhance knowledge and develop skills in IT infrastructure troubleshooting, configuring, and managing various networks. Learn Online CompTIA Network+ Course support you in understanding Network infrastructure and the creation of virtualized networks. Online CompTIA N+ Course validates the skills of Troubleshoot network problems, routers to segment network traffic.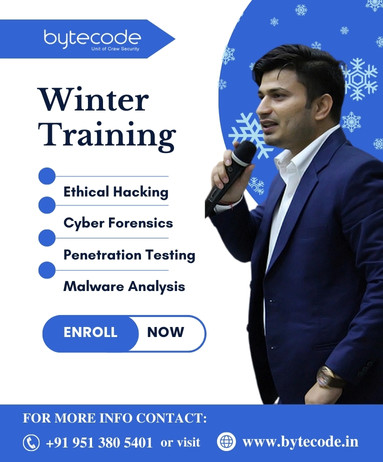 Learn From Home with Online Training
Bytecode Cyber Security Provide 24x7 Classes
Students can attend classes from their homes. It takes less time to attend an online class. At the same time, various groups can attend online classes with bytecode Cyber Security From home.
Our Curriculum
Module 01: Network Concepts
Module 02: Network Access
Module 03: IP Connectivity
Module 04: IP Services
Module 05: Security Fundamentals
Module 06: Automation and Programmability
Course Duration
Course Duration: 60 Hours
Course Level: Intermediate
Include: Training Certificate
Language: English, Hindi
Course Delivery: Classroom Training
Network+ ensures an IT professional has the knowledge and skills to:
Design and implement functional networks
Configure, manage, and maintain essential network devices
Use devices such as switches and routers to segment network traffic and create resilient networks
Identify benefits and drawbacks of existing network configurations
Implement network security, standards, and protocols
Troubleshoot network problems
Support the creation of visualized networks
About The Exam
Number of Questions: Maximum of 90 questions
Test duration: 90 minutes
Test Format: Multiple choice and performance-based
Exam Codes: N10-007
Passing score: 720 (on a scale of 100-900)
What Skills Will You Learn?
Networking Concepts
Infrastructure
Network Operations
Network Security
Network Troubleshooting & Tools
Our Students Placed in Companies
Our Google Reviews
Related Course
Frequently Asked Questions
About CompTia Network Plus Training Course Program