End Point Security Course in Delhi
End Point Security Course in Delhi: It tracks and hunts the next-level viruses and malware in your endpoint devices from a centralized system. seamless protection that doesn't come in your typical antiviruses and firewalls.it uses machine learning and fuzzy logic to detect that bypasses your traditional protection mechanism.
Endpoint security is the way toward getting the different endpoints security on an organization, regularly characterized as end-client gadgets like cell phones, workstations, and work area PCs, in spite of the fact that equipment, for example, workers in a server farm are additionally viewed as endpoints security. Exact definitions fluctuate among thought pioneers in the security space, however basically, endpoint security tends to the dangers introduced by gadgets associated with a venture organization.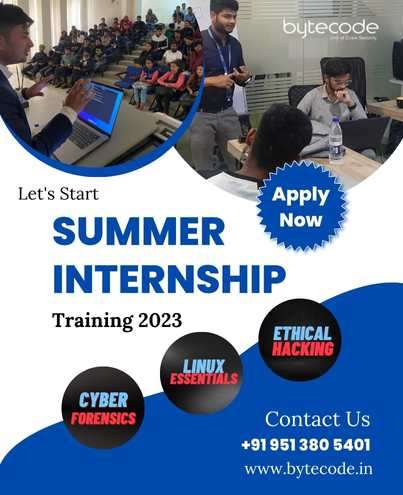 Benefits of End Point Security Course?
Home and business gadgets – like cell phones, tablets, workstations, and work areas – are helpless against various dangers from cybercriminals. While the client may empower a dangerous entertainer admittance to their gadget by succumbing to a phishing assault or opening a dubious connection, having an endpoint security arrangement can keep malware from spreading through the machine.
Learn From Home with Online Training
Bytecode Cyber Security Provide 24x7 Classes
Students can attend classes from their homes. It takes less time to attend an online class. At the same time, various groups can attend online classes with bytecode Cyber Security From home.
End Point Security Content
Module 01: Implementing Internet Security Anti Virus
Module 02: Two-Factor Authentication Implementation
Module 03: Mobile Device Management For Industry
Module 04: Data Loss Prevention Overview & Implementation
Module 05: Security Information and Event Management (SIEM)
Module 06: APT- Attack
Module 07: MITRE Framework
Module 08: EDR
Module 09: MDR
Module 10: Next-Generation Firewall
Module 11: Unified Threat Management
Module 12: Physical Security
Module 13: ISO 27001 Lead Auditor Guidelines
Course Duration
Course Duration: 40 Hours
Course Level: Intermediate
Include: Training Certificate
Language: English, Hindi
Course Delivery: Classroom Training
Our Students Placed in Companies
Our Google Reviews
Frequently Asked Questions
About Internet of Things Pentesting Course