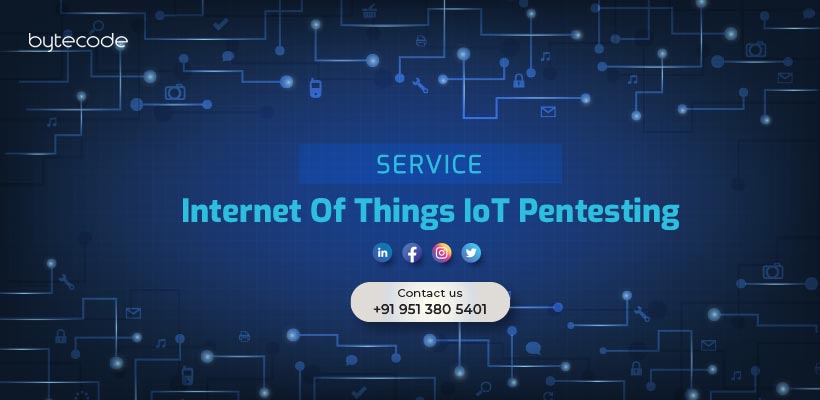 This kind of testing prevents any device connected to the internet from being hacked. In IoT Pentesting, our VAPT experts use OWASP Top 10 and SANS 25 which are industry-leading security standards used to gain fruitful results. Many internet attacks include users clicking on an unknown link or opening an infected mail.
Trespassers have more options to breach an IoT system, as its construction consists of a number of components that can be a hacker's target. Hence, we use the most comprehensive Penetration testing methods to locate, assess the vulnerabilities, and provide working solutions to overcome them.
IoT is contributing a lot in enhancing organizations' profits but its profits can be considered only when we can rely on connected devices. Further, it should be ensured that the data is accessible to only authorized devices.
bytecode Cyber Security is a leading IoT Pentesting company that is well-known for its out of box thinking and technical expertise as our Specialized Cyber Security team has bagged certifications in CEH, CREST, OSCP, CISM, CISA, CISSP, ISO 27001.
Our team is the Best VAPT service provider in Delhi. The company's valuable viewpoints, suggestions, and ideas are the benchmarks for the industry. We also provide the Best VAPT services for startups in Singapore, India, Canada, UK, the USA, Dubai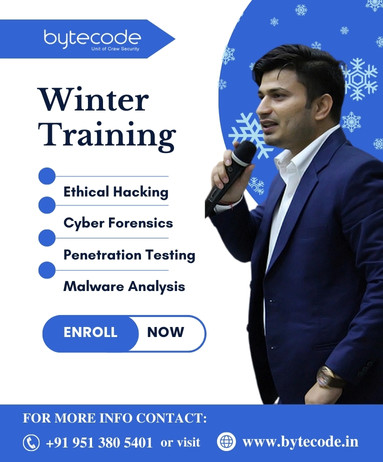 Methodologies
An IoT Pentesting includes all IoT system elements
IoT device Hardware
Open Ports
Tampering
JTAG Debugging
Internal communication Protocols. Ex. UART, SPI, etc.
Firmware Pentesting
Reverse Engineering
Binary assessing
Sensitive Key & Certificates
Modifying Firmware
Evaluating different file
Radio Security Analysis
Sniffing Radio Packets
Jamming Based Attacks
Misuse of Communication Protocols
Bringing changes and replaying Packets
 Testing Tools of  IoT Pentesting
OWASP Testing Guide
IST SP 800-115 Technical Guide to Information Security Testing and Assessment
PCI DSS Information Supplement: Penetration Testing Guidance FedRAMP Penetration Test Guidance ISACA's How to Audit GDPR
Benefits of Internet of Things Pentesting
Helps with a more detailed application assessment than any single test alone.
The IoT method gives the company a more comprehensive picture of the threats faced by its applications.
Protects the systems and data from malicious attacks.
Our Specialized experts highlight shortcomings that can be found in applications from third-party vendors and software made internally. However, can be fixed, once found.
Our Team assist IT, and security teams, to pay attention to mitigating critical shortcomings while the VAPT provider continues to detect and categorize shortcomings
Frequently Asked Questions
About The Application Security Sevices in Delhi