Endpoint Security Service in India
We thoroughly understand the main concerns of many reputed organizations searching for a decent Endpoint Security Service in India.  However, selecting and deploying an Endpoint Anti-Virus Solution can be a challenging task for any organization in the first place; hence, we propose a series of customized Endpoint Security Services, primarily for catering to the unique business requirements of your organization.
Moreover, our deep understanding of Endpoint Security nicely assists us in configuring and deploying the right category of antivirus solutions for your IT environment.  In addition, our quick team players of highly decorated pen-testing professionals are well-versed in the deployment of many genuine Endpoint Security Solutions and can ensure that our Endpoint Security Service gives you the utmost satisfaction.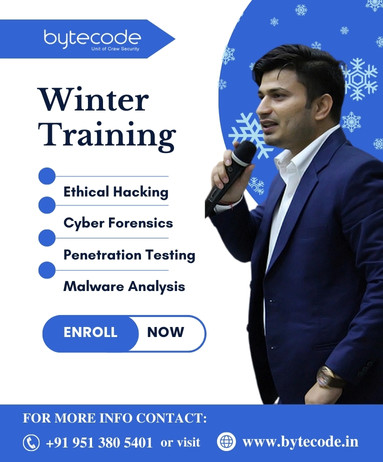 What is Endpoint Security?  How it works & its importance?
Endpoint Security can be described as the exercise of safeguarding endpoints or entry points of end-user devices like desktops, laptops, smartphones, etc., from being manipulated by black hat hackers and their highly malicious campaigns.
In this regard, we have given many aspects to let you understand the prominent benefits you can avail of by having Bytecode Security's primetime Endpoint Security Service in India.
Types of Endpoint Protection
Endpoint Detection and Response (EDR)
Endpoint Detection and Response (EDR), also termed Endpoint Threat Detection and Response (ETDR), is basically a unified endpoint security solution that integrates real-time constant surveillance and assemblage of varied endpoint data with law-based automated response and analysis abilities.
Endpoint Protection Platform (EPP)
The Endpoint Protection Platform (EPP) is generally a solution showcased on endpoint devices to secure file-based malware attacks, track down malicious activity, and propose the analysis and restoration abilities required to reply to ongoing security threats and alarms.
Mobile Threat Defense (MTD)
Further, the Mobile threat defense (MTD) can be described as refined, diligent security against cyber threats aimed against mobile devices.  Moreover, with MTD, defense is involved in devices, networks, and applications.
Advanced Threat Protection (ATP)
This highlighted technique of Advanced Threat Protection (ATP) genuinely refers to a classification of security solutions that secure against many refined malware or hacking-focused attacks aiming at some sort of sensitive databases.  Moreover, the ATP Solutions can nicely be available as both software or as controlled services like Bytecode Security offers.
Benefits of Endpoint Security as a Service
There could be many benefits of onboarding Endpoint Security as a service in your organization, providing multiple benefits as a result.  Moreover, some of the primetime benefits of Endpoint Security as a service that can be obtained by a proactive organization willing to secure one's digital assets from any possible means that can be exploited are mentioned below:
| | |
| --- | --- |
| Visibility across environments | There will be a boost in the visibility criteria after you take the prominent Endpoint Security Services by Bytecode Security's highly decorated and trained pentesting professionals. |
| Observing Attack Tactics in a Controlled Environment | After the successful implementation of varied Endpoint Security solutions, our proficient pen-testing professional will leave a controlled IT environment where you can sincerely watch the attack tactics taken by a black hat hacking professional in a pretty controlled ecosystem. |
| Data Sharing and Community Protection | We put our prime concern on the point that no data breach could be possible while doing data sharing, and most importantly, it is also taken care of that the community protection should also be enhanced. |
| Protection for Remote Devices and BYOD | BYOD can be defined as Bring Your Own Device, which refers to the tendency of workers utilizing individual devices to attach to their organizational networks and assess work-regarding methods and possibly sensitive or secret data in some individual devices such as smartphones, personal computers, tablets, or USB drives. |
| Scalability and Maintainability | Scalability is defined as controlling performance degradation when encountering changes in application and system processing demands.  Further, Maintainability is confirming that current and prospective developers can comprehend your system satisfactorily. |
| Extend your team with skilled security specialists | At last, we give a clear picture of offering valuable KT (Knowledge Transfer) sessions to your organizational employees so that they can understand the prime concerns and challenges duly required them to at the time, before, and after an inevitable cyber attack. |
What Should You Look for in an Endpoint Security as a Service Solution?
There are multiple things that can you can look for in an Endpoint Security as a service solution by a genuine Endpoint Security Service Provider by Bytecode Security.  Some of the prominent features that Bytecode Security offers to its current and prospective clients are as follows:
Next-Generation Antivirus (NGAV)
Ransomware protection
Real-time threat data
Behavioral analytics
Application and browser control
Device compliance
Sandbox
Why choose bytecodesecurity for Endpoint Security Service?
Bytecode Security has become a benchmark in offering primary Endpoint Security Services.  Moreover, one will certainly find the following benefits by choosing Bytecode Security as one's primetime VAPT Solutions Provider in India:
Advanced endpoint threat detection
Investigation and validation
Rapid deployment and response
Frequently Asked Questions
About Endpoint Security Service in India