RHCE Training Course
Red Hat Certified Engineer course is the ideal starting point for IT professionals to endeavor to become Linux system administrators. The candidates deep dive into understanding the essential skills, such as configuring and installing Red Hat Enterprise Linux into a system and connecting live networks for running multiple network services.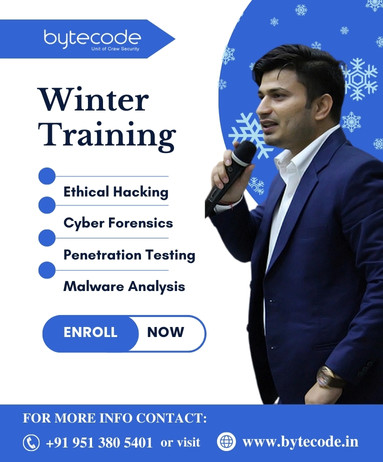 Red Hat Training – Red Hat Certified Engineer (RHCE)
The performance-based Red Hat Certified Engineer (RHCE) exam for Red Hat Enterprise Linux 8 (EX294) tests your knowledge and skill in managing multiple systems using Red Hat Ansible Engine and executing common system administration tasks across several systems with Ansible. The skills tested in this exam are the foundation for system administration across all Red Hat Products. Bypassing this exam, you become a Red Hat Certified Administrator.
Learn From Home with Online Training
Bytecode Cyber Security Provide 24x7 Classes
Students can attend classes from their homes. It takes less time to attend an online class. At the same time, various groups can attend online classes with bytecode Cyber Security From home.
RHCE Training Course Module
MODULE 01: Introduce Ansible
MODULE 02: Deploy Ansible
MODULE 03: Implement Play Books
MODULE 04: Manage Variables and Facts
MODULE 05: Implement Task Control
MODULE 06: Deploy Files to Managed Hosts
MODULE 07: Manage Large Projects
MODULE 08: Simplify Play Books With Rules
MODULE 09: Trouble Shooting Ansible
MODULE 10: Automate Linux Administration Tasks
Course Duration
Course Duration: 60 Hours
Course Level: Intermediate
Include: Training Certificate
Language: English, Hindi
Course Delivery: Classroom Training
Why We Choose RHCE?
Red Hat's RHCE is a hands-on exam that tests the real skills of Linux engineers. The exam verifies that experienced Linux administrators can work with a wide range of services that are commonly used on Red Hat Enterprise Linux.
If you want to boost your skills and knowledge in the segments of Linux system administration and automation, you can opt for this program.
That IT Professional who is ready to automate Red Hat Enterprise Linux tasks, integrate Red Hat emerging technologies, and apply automation for efficiency and innovation.
Our Google Reviews
Related Course
Frequently Asked Questions
About the RHCE training course program