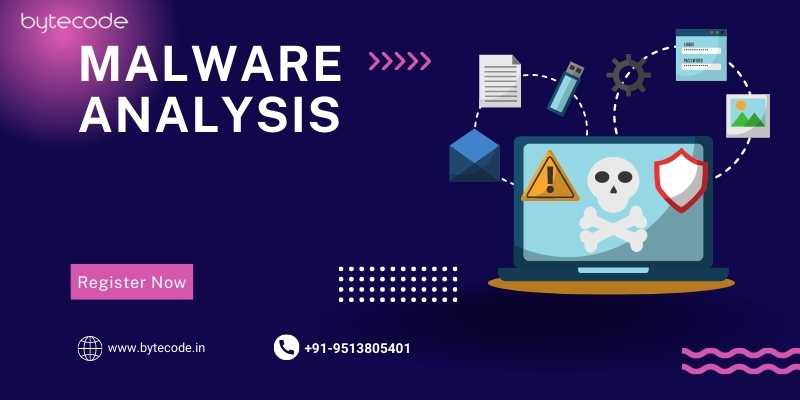 Malware Analysis Course Training in Delhi
Malware analysis and reverse engineering is the skill of examining malware to know about its working methodology, identification process, and defection or elimination criteria, once it gets, contaminates a working data-handling computer.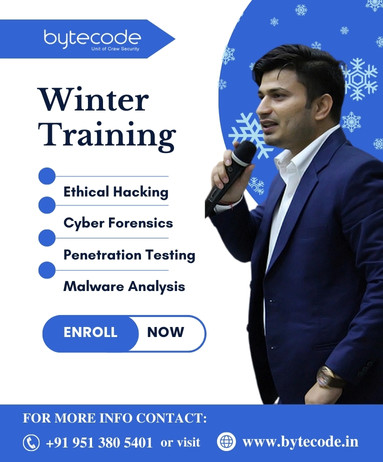 What will you learn in Malware Analysis Training
If you love to play around with the system and its major basic building blocks if you think like a thief then the genuine and authentic Malware Analysis Course for Beginners is just for you. In the coming days, Malware Analysis will acquire big space to step in to safeguard a private, public, or government organization's database.
If you are passionate and want to grow as a malware analyst then you are certainly at the right place to initiate your career journey as a Certified Malware Analyst by completing our Malware Analysis Training Course at Saket and Laxmi Nagar branches of Craw Security. The institutional branches of Craw Cyber Security Institute are providing a genuine level of Advanced Malware Analysis Training and Certification Course under the guidance of our primetime teaching staff possessing 7+ years of teaching experience in Malware Analysis Certification Course.

Learn From Home with Online Training
Bytecode Cyber Security Provide 24x7 Classes
Students can attend classes from their homes. It takes less time to attend an online class. At the same time, various groups can attend online classes with bytecode Cyber Security From home.
Malware Analysis Course Content

Module 01 : Introduction Malware Analysis
Module 02 : Basic Analysis Technique And Tools
Module 03 : Understanding File Formate (Lab)
Module 04 : Setting Up Your Isolated Enviroment/Malware Lab (Lab)
Module 05 : Static Analysis Basic/Advanced (Practical On Sample)"Lab" In Depth
Module 06 : Dynamic Analysis Basic/Advanced (Practical On Sample Also On Live Host)"Lab"
Module 07: Malware Functionality (Practical Lab)
Module 8: Reverses Engineering (Duration-2hr)
Module 9: Assembly Language (Intel X86/64)
Module 10: Basic Programming Structure And Union (Duration-2hr)
Module 11: Debugging Malware (Lab)
Module 12: Working With Dll/Rootkit/Network And Registry/Api Call/ Import And String Section (Lab)
Module 13: Code Injection / Extraction (Practical Lab)
Module 14: Advance Computer And Network Test Form Of Malware Analysis (Lab)
Module 15: Real Time Attack Monitoring With Irc Log's(Intrent Realy Chat) In Depth "Lab"
Module 16: Overview
Module 17: Report
Course Duration
Course Duration: 60 Hours
Course Level: Intermediate
Include: Training Certificate
Language: English, Hindi
Course Delivery: Classroom Training
Our Students Placed in Companies
Our Google Reviews
Frequently Asked Questions
About Ethical Hacking Course