RH358 Red Hat Services Management and Automation Training
Learn the newly curtailed Red Hat RH358 Course in Delhi from the majestic facilities of Craw Cyber Security Institute in Delhi NCR at Saket and Laxmi Nagar facilities through the most talented and dedicated teaching staff in the country.  We at Craw Security offer the most highly technical Red Hat RH358 Training in Delhi and the most scrutinized content in the related study material by being the accredited and affiliated partner of Red Hat Incorporation.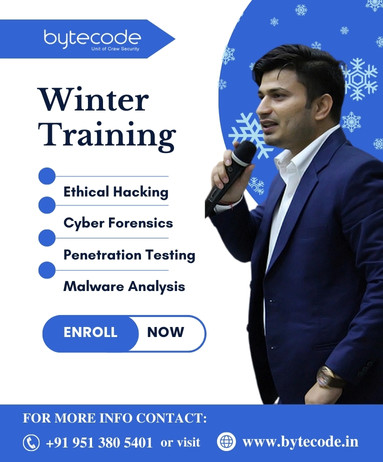 Red Hat Service Automation Module
Module 01: Manage network services
Module 02: Configure link aggregation
Module 03: Manage DNS and DNS servers
Module 04: Manage DHCP and IP address assignment
Module 05: Manage printers and printing files
Module 06: Configure email transmission
Module 07: Configure MariaDB SQL databases
Module 08: Configure web servers
Module 09: Optimize web server traffic
Module 10: Provide file-based network storage
Module 11: Access block-based network storage
Course Duration
Course Duration: 40 Hours
Course Level: Intermediate
Include: Training Certificate
Language: English, Hindi
Course Delivery: Classroom Training
What will you learn in RH358 Red Hat Services Management and Automation Training?
Though this is a newly added curriculum in the course list of Red Hat Incorporation, Craw Security has it all ready by being an official and verified partner of Red Hat for a long time. A sincere learner will definitely get the most out-of-the-box information from the most skilled and experienced Linux Trainers in our organization dedicatedly trained by the Red Hat officials.
Red Hat RH358 Course in Delhi that you will get from our institution will be the most updated with the latest trends, tools, and techniques to help our understudies with the updated Linux technology and services. One will surely get a chance to initiate oneself as a proven Linux Administrator in a reputed IT organization dealing in Linux operating systems.
Red Hat Ansible Engine 2.9
As this, RH358 Red Hat Services Management and Automation Training is a whole new course dedicatedly designed for varied sincerely desire to understand the management and deployment of network services comprising Red Hat Enterprise Linux which are especially crucial in the new IT data center.
A dedicated learner will genuinely learn about the installation, configuration, maintenance, and management of basic configurations of these services manually, and ultimately lead to learning the usage of Red Hat Ansible® Engine to automate your distinguished official functions in an expandable as well as repeatable means.
Our Google Reviews
Related Course