RHCSA Training Course
Redhat certified system administration is the core Linux system administration training course. Redhat offers professional certifications like RHCSA Training Course, and RHCE course based on its software products, including Linux operating systems, virtualization, Automation, Linux storage, and cloud-based solutions. This course will provide you depth hands-on Linux administration knowledge and prepare you for server handling in your professional career.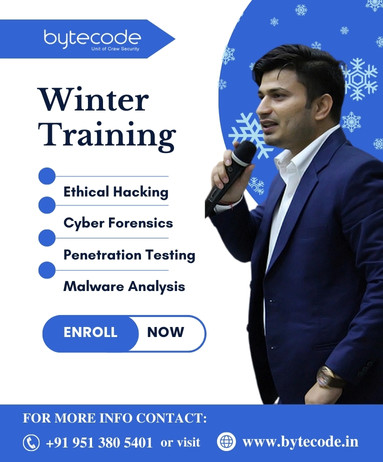 Red Hat, Inc. is an American multinational software company that provides open-source solutions for enterprises, using a community-powered approach to deliver high-performing Linux, cloud, container, and Kubernetes technologies. Founded in 1993, Red Hat has its corporate headquarters in Raleigh, North Carolina, with other offices worldwide. It became a subsidiary of IBM on July 9, 2019. It is the ideal starting point for IT professionals to endeavor on their path to learning Linux system administration. The candidates deep dive into understanding the essential skills, such as configuring and installing Red Hat Enterprise Linux into a system and connecting live networks for running multiple network services.
Learn From Home with Online Training
Bytecode Cyber Security Provide 24x7 Classes
Students can attend classes from their homes. It takes less time to attend an online class. At the same time, various groups can attend online classes with bytecode Cyber Security From home.
What you will Learn in RHCSA
You will learn in RHCSA Course how to operate and manage some of the most frequently used Linux services. Redhat Certified System Administrator Course will provide you with in-depth knowledge.

MODULE 01 : Getting Started with Red Hat Enterprise Linux
MODULE 02 : Accessing the Command Line
MODULE 03 : Managing Files from the command Line
MODULE 04 : Getting Help in Red Hat Enterprise Linux
MODULE 05 : Creating, Viewing, and Editing Test Files
MODULE 06 : Managing Local Users and Groups
MODULE 07 : Controlling Access to Files
MODULE 08 : Monitoring and Managing Linux Process
MODULE 09 : Controlling Services and Daemons
MODULE 10 : Configuring and Securing SSH
MODULE 11 : Analyzing and Storing Logs
MODULE 12 : Managing Networking
MODULE 13 : Archiving and Transferring Files
MODULE 14 : Installing and Updating Software Packages
MODULE 15 : Accessing Linux File System
MODULE 16 : Analyzing Servers and Getting Support
MODULE 17 : Improving Command-line Productivity
MODULE 18 : Scheduling Future Tasks
MODULE 19 : Tuning System Performance
MODULE 20 : Controlling Access to Files with ACLs
MODULE 21 : Managing SELinux Security
MODULE 22 : Managing Basic Storage
MODULE 23 : Managing Logical Volumes
MODULE 24 : Implementing Advanced Storage Features
MODULE 25 : Accessing Network-Attached Storage
MODULE 26 : Controlling the Boot Process
MODULE 27 : Managing Network Security
MODULE 28 : Installing Red Hat Enterprise Linux
Course Duration: 60 Hours
Course Level: Intermediate
Include: Training Certificate
Language: English, Hindi
Course Delivery: Classroom Training

Red Hat Certified System Administrator (RHCSA)
The performance-based Red Hat Certified System Administrator (RHCSA) exam (EX200) tests your knowledge in areas of system administration common across a wide range of environments and deployment scenarios. The skills tested in this exam are the foundation for system administration across all Red Hat Products. Bypassing this exam, you become a Red Hat Certified Administrator.
Why We Choose RHCSA?
Some organizations consider RHCSA mandatory; definitely, your CV will become more visible to recruiters after earning the certificate.
Red Hat provides good preparation material, after going through all of the curriculum modules, you will have a sound knowledge of RHEL systems from basics to advanced level.
If you are already an experienced person in Linux Administration even then going through this examination process you will improve your confidence level and will be able to validate your skills and expertise.
Although some other vendors are also providing Linux certifications e.g. LPIC or CompTIA Linux+, RHCSA is the most reputed and recognized certification.
Our Students Placed in Companies
Our Google Reviews
Related Course
Frequently Asked Questions
About RHCSA Training Course Program