Red Hat OpenStack Training Course
This is a very authentic training of Red Hat OpenStack of a Red Hat Certifed System Administrator that possesses all the skills, expertise, and knowledge required to create, configure, and manage personal clouds using Red Hat Enterprise Linux and Red Hat OpenStack Platform. In addition, this particular certificate authenticates the knowledge, aptitudes, and capabilities required to develop, configure, and handle personal clouds utilizing these platforms. A genuine Red Hat Certified System Administrator will have all the necessary functionalities and skillset to do the multiple works related to multitasking on the OpenStack platforms.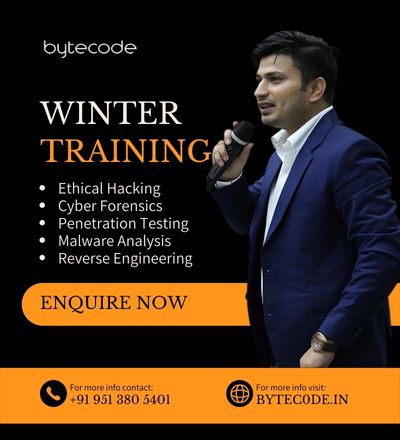 A person with a decent knowledge of being a proven system administrator can opt for these RedhatOpenstack Training in the proximity of New Delhi under the guidance of premium Red Hat Certified Linux professionals as experienced trainers and mentors. Moreover, a sincere learner will be able to extract a good level of knowledge from our curriculum duly verified by numerous Linux professionals working in many organizations as proven Linux Administrators as well as Linux Engineers.
Learn From Home with Online Training
Bytecode Cyber Security Provide 24x7 Classes
Students can attend classes from their homes. It takes less time to attend an online class. At the same time, various groups can attend online classes with bytecode Cyber Security From home.
Red Hat OpenStack Course Module
MODULE 01 : Work with OpenStack services
MODULE 02 : Configure OpenStack domains
MODULE 03 : Create resources
MODULE 04 : Configure networking
MODULE 05 : Configure floating IP addresses
MODULE 06 : Manage block storage
MODULE 07 : Work with Red Hat Ceph Storage
MODULE 08 : Work with object storage
MODULE 09 : Work with shared storage
MODULE 10 : Manage instances
MODULE 11 : Create a Heat stack
MODULE 12 : Work with images
MODULE 13 : Understand and work with directory-based deployments.
Course Duration
Course Duration: 60 Hours
Course Level: Intermediate
Include: Training Certificate
Language: English, Hindi
Course Delivery: Classroom Training

Who this Red Hat OpenStack course is for :
IT leaders can pursue the Red Hat OpenStack course.
Any IT professional who wants to learn this course.
IT Administrator, architects.
Any person who has an understanding of the Red Hat OpenStack Platform.
Our Students Placed in Companies
Our Google Reviews
Related Course