Why RedHat Linux Is Important.
Red Hat Linux Certified course is the ideal starting point for IT professionals to give them their path to become Linux system administration. The candidates will understand the need, such as configuring and installing Red Hat Linux into a system and connecting Vital network for running More than one network service.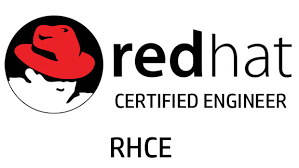 Red Hat Training – Red Hat Certified Engineer (RHCE)
The performance-based Red Hat Linux Certified Engineer (RHCE) exam for Red Hat Enterprise Linux 8 (EX294) tests your knowledge and skill in managing multiple systems using Red Hat Ansible Engine and executing common system administration tasks across several systems with Ansible. The skills tested in this exam are the foundation for system administration across all Red Hat Products. Bypassing this exam, you become a Red Hat Certified Administrator.

Details of The Exam (Red Hat Linux Certification)
✎Exam Code – EX294
✎Exam Duration – 4.0 Hour
✎Total Questions – 20 to 25
✎Total marks: 300
✎Passing Score: 210
Skills Required For Redhat Learning
✔ Some IT Skills
✔ Knowledge of networking.
✔ Minimum 4GB ram/memory required.
✔ Operating System:latest version of Windows.
✔ knowledge of Hardware.
✔Operating system administration experience will be an advantage.
FREQUENTLY ASKED QUESTION