As Python is becoming one of the most prominent programming languages in today's world, which is continuously growing with the best of technologies possible to evolve more smart devices and gadgets, we highly require best python programming institute to learn this magnificent programming language with ease and complete support.  In this regard, there are numerous Python Training Institutes in Delhi that offer their level best python training through the most curated training faculties.
Moreover, Bytecode Security, a leading and the Best Python Institute in Delhi, offers the most promising training parameters to all interested as well as eligible learners facilitated by high-time training instructors having many years of authentic experience in delivering quality training.
Go For The Best Python Training Institute Near Me
Amongst all the great Python Training Institutes Delhi, Bytecode Security is one of the best Python Training Institute that delivers primetime training facilities to all interested and eligible learners.  Additionally, the students looking out for the best Python institute near me in the varied search engines can opt for this highly lucrative training methodology proposed by Bytecode Security, a subsidiary of Craw Security.
Moreover, the second most asked question is related to the Python Course in Delhi Fees.  For this, we have an answer to initiate a call on the hotline number of Bytecode Security at +91-9513805401 and have a word with our world-class educational counselors with years of experience in guiding the future of several students.
What is Python Programming Language?
Python programming language was created by Guido Rossum in 1989. It is an object-oriented, High-level Programming language used by many companies, including NASA, Google, YouTube, Bit torrent, etc… It is designed for prototyping complex applications with the objective to assist programmers to write clearly and logically for small and large-scale projects.
Python Course for Beginners.
In Python Tutorial, you will get an insight into Python programming basics and advanced like Python data science. Moreover, the Python programming tutorial provides Python notes and Python tutorials in PDF format. Moreover, a programmer in any programming language can learn Python easily.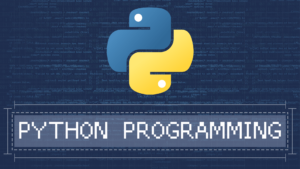 Benefits of Learning Python
Best for Beginners as it is the easiest programming language
Application development time is rapid
Lots of online resources for learning
Data visualization support
Plenty of Job Opportunities as many organizations are using Python
Open-source libraries
Helps in Web Development
Beneficial for Machine Learning and Artificial intelligence
Used by Startups and Corporate
Best for beginner
Best Python Training Institute in Noida
Since we have a high-time approach to all the NCR regions, Bytecode Security, the best Python Training Institute in Delhi, is also the best Python training institute in Noida and other NCR regions as well.
As a result, the learners can sincerely choose Bytecode Security to learn their offline classes at its Saket and Laxmi Nagar facilities from almost every corner of the NCT of Delhi and NCR regions.
Why Choose a Python Course in Delhi?
In Delhi, at the magnificent facilities of Saket and Laxmi Nagar, the institution of Bytecode Security offers its world's best career guidance as well as Python Training under the prime supervision of international standard instructors.
Moreover, the learners can opt for this splendid training program to settle in one's life with a high-paying job afterward as it paves the way for learners in the trajectory of becoming a great cybersecurity specialist.
Why Python Course in Delhi is the Best?
There are several reasons that make Delhi the best place to have Python Course.  Some of them are elaborated on below:
| | |
| --- | --- |
| Experienced instructors | An excellent Python course should include knowledgeable trainers who can enable the learners to understand this highly intricate programming language and have a thorough understanding of it. |
| Comprehensive curricula | All crucial areas of Python programming, such as data types, control structures, functions, and object-oriented programming, should be covered in the course. |
| Practical learning approach | With world-class coding exercises and projects, a good Python course should offer opportunities for students to get practical experience. |
| Flexibility | The course should be adaptable enough to work with various learning styles and time constraints. These can include choices for evening or weekend programs or for online education. |
| Industry relevance | The training ought to be pertinent to contemporary business trends and methods, including Python's practical uses in disciplines like data science, machine learning, and web development. |
How to Choose the Best Python Course in Delhi?
There are several mainstream points that should be noted when choosing the best Python Course in Delhi or in any other city in the world.  Some of them are jotted down below:
Look for a course that suits your skill level
Read reviews
Check the instructor's credentials
Consider the duration
Look for hands-on learning opportunities
Factors for Evaluation of Python Course in Delhi
The highlighted factors that are genuinely responsible for the evaluation of Python Course in Delhi are mentioned below:
Course Content
Course Instructor
Course Duration
Course Fees
Course Support
Course Reviews
Tips for Choosing The Top Python Course in Delhi
The primetime tips for choosing the top Python Course in Delhi are as follows:
Check for the Course Outline
Research the Reviews and Ratings
Look for Experienced Instructors
Ask for a Demo Class
Check for Additional Benefits
Compare Prices
Job Opportunities in Python Programming in Delhi
Python is not for any particular industry, which means it is required across industries, be it manufacturing, sales and service, retail and marketing, and IT. However, it is a programming language for a specific job.
Students completing Python Programming training in Delhi have stimulating careers as a:-
Programmer
Python Developer
Software Engineer
Research Analyst.
Data Analyst.
Data Scientist.
Software Developer.
Python Programmers are hired in approximately all the sectors like automotive, aerospace, biotechnology, chemicals, construction, defense, electrical machinery, electronic systems, food, IT, and BPM. etc…
The average pay offered to Python programmers is between 4.2 and 5.8 lakhs per annum. However, the salary varies depending on the industry, location, and project requirements. Presently, the organizations are offering a very attractive pay package and great incentives even for beginners who have just completed Python courses in Delhi as the industry is falling short of Python developers. The ultimate objective of the bytecode for providing Python Programming Training in Delhi is to help students with skills-based Python training so that they can enhance their IT careers and become experts in their start-up businesses as a freelancer.
Frequently Asked Questions about Python Course in Delhi
1: How much does a Python class cost?
The cost of Python classes varies from institute to institute.  At Bytecode Security, one can have this magnificent experience of Python Programming Institute at very affordable prices.
2: Which course of Python is best?
The Python Training Course facilitated by Bytecode Security is the best you can have in the vicinity of Delhi NCR.  Moreover, our institute is highly accredited by many recognized bodies so that one can have the maximum fruitful results after taking registration into Python Course at Bytecode Security.
3: Is Python hard to learn?
Compared to other programming languages, Python is not hard to learn.  One can have many easy features while learning Python Programming language from the best Python Programming Institute.
4: Can I learn python in 2 months?
At Bytecode Security, one can learn Python in mere 40 hours of the time period.
5: How long is the Google Python course?
The Google Python course is approximately 5 hours long.
6: Which institute is best for Python?
Bytecode Security, situated at Saket and Laxmi Nagar, two prime locations in the NCT of Delhi, is the best python programming institute.
7: How do I start learning Python for beginners?
Follow the below-mentioned techniques to start learning python for beginners:
Start with some online tutorials
Read a book
Take a course like Python Programming Course by Bytecode Security.
Join a community
Practice coding
8: Which certification is best for Python?
The one which a learner obtains after completing the Python training followed by a related exam from Bytecode Security is the best certification you can get for Python in Delhi NCR.
9: Who can learn Python?
Any person with a keen interest in Python coding language can learn Python by showing a 10+2 passed certificate from any recognized board from anywhere in the world.
10: Can I learn Python online?
Yes, you may also opt for the online Python course from the world-class facilities of Bytecode Security, where learners can learn globally recognized Python training under the specified guidance of world-level training instructors and mentors.
Conclusion
In the bottom line, we have tried our level best to elaborate on the mainstream features of Bytecode Security, the best Python Programming Institute in Delhi.  An eligible learner can seek registration in this course and watch for a better future ahead in the trajectory of cybersecurity.  Moreover, you can make a quick call at +91-9513805401 and ask any query to our highly qualified educational counselors having many years of authentic experience.