Online Cyber Security Courses In Delhi 2021
What is Cyber Security Courses?
The aim of the online cyber security certification course is to raise awareness of various types of threats, assaults, and cybercrimes that can occur on the internet. Among the cyber security courses available in India, this one comes highly recommended. The cyber security certification programme will lead to a variety of job opportunities. A cyber security expert teaches you how to protect yourself online.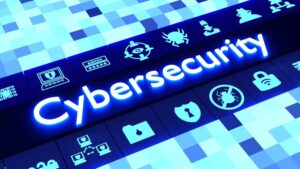 Information To Cyber Security  Courses?
The online cyber security course was created solely for educational purposes. The online cyber security classes begin with the fundamentals of operating systems, networking, and virtualization before moving on to different security threats and attacks. You will then be equipped with the information necessary to safeguard your online privacy and protection.
You'll also discover how to protect your data with a variety of tools and techniques.
Easy data backup, restore, and recovery strategies are also included in the course. You'll also learn how to use your device safely when online by using proper browser security settings and a personal firewall. This course will train you for a career in the field of cyber security.
Online Cyber Security Courses for Beginners
Are you looking to protect your company's digital assets or are you thinking about a future in cybersecurity? To get you started, we've compiled a list of the best online cybersecurity courses for beginners.
 Online Cyber Security Courses for Beginner levels
StationX VIP Membership: Gives you unrestricted access to a vast library of cyber security courses, including ethical hacking, penetration testing, and more. All levels are catered for, and the price is very reasonable.
Coursera Introduction to Cyber Security Specialization : it will cover 4 entry level courses which help you to grow your career in cyber security courses
SANS Cyber Aces Online: Security basics in networking, operating systems, and system administration are included in the courses.
edX Essentials of Cybersecurity: Good option for those looking for a university accredited course.
Heimdal Cyber Security for Beginners: This course is geared toward the average consumer who wants to learn more about cyber security.
Harvard Cybersecurity: Managing Risk in the Information Age: Cyber security course covering attack types, risks, and mitigation strategies alongside compliance and legal issues. Not cheap at £2,800.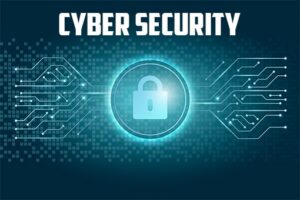 Online Cyber Security Course after 12 Class
The Best Courses of Cyber Security
Certified Ethical Hacker (CEH) …
CompTIA Security+ …
Certified Information System Security Professional (CISSP) …
Certified Information Security Manager (CISM) …
Certified Information Systems Auditor (CISA) …
NIST Cybersecurity Framework (NCSF) …
Certified Cloud Security Professional (CCSP)