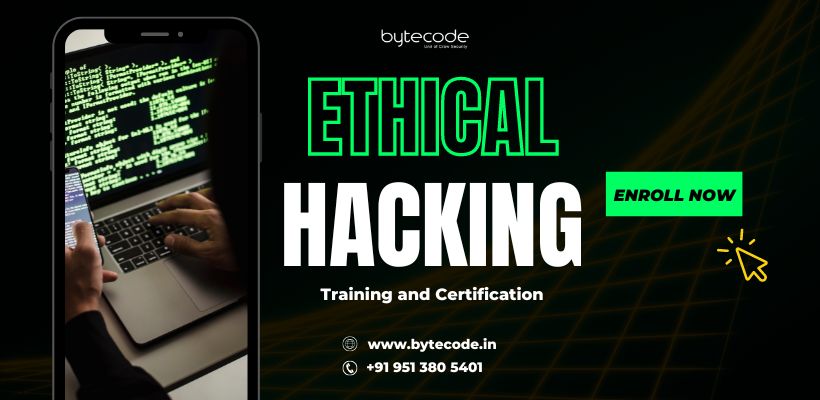 ABOUT THE Online Ethical Hacking Training
Ethical Hacking Online Course has been created keeping in mind the future of Cyber Security. This course will help students to understand the basic fundamentals of Cyber Security and Computer Security. This Uniquely designed Info-sec Certification Training Course will provide you with a basic understanding of the advanced tools and methodologies of the Information Security Industry.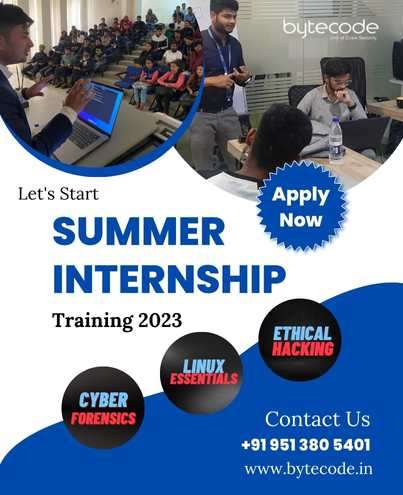 Eligibility Criteria
Any graduate, undergraduate or post-graduate student having a passion for information security can undergo our Cyber Security course in Delhi and become a certified ethical hacker. If you are willing to know more about the course or admission eligibility, just give us a call and we will suggest the best batch option for you.
Learn From Home with Online Training
Bytecode Cyber Security Provide 24x7 Classes
Students can attend classes from their homes. It takes less time to attend an online class. At the same time, various groups can attend online classes with bytecode Cyber Security From home.
Course Module for Online Ethical Hacking Training in Delhi
Module 01 – Introduction to Basics of Ethical Hacking
Module 02 –Foot-printing Active (Tool Based Practical)
Module 03 – Foot-printing Passive (Passive Approach)
Module 04 – In-depth Network Scanning
Module 05 – Enumeration User Identification
Module 06 – System Hacking Password Cracking & Bypassing
Module 07 – Viruses and Worms
Module 08 – Trojan and Back door
Module 09 – Bots and Botnets
Module 10 – Sniffers MITM with Kali
Module 11 – Sniffers MITM with Windows
Module 12 – Social Engineering Techniques Theoretical Approach
Module 13 – Social Engineering Toolkit Practical Based Approach
Module 14 – Denial of Service DOS & DDOS Attacks
Module 15 – Web Session Hijacking
Module 16 – SQL Injection Manual Testing
Module 17 – SQL Injection Automated Tool Based Testing
Module 18 – Basics of Web App Security
Module 19 – Hacking Webservers Server Rooting
Module 20 – Hacking Wireless Networks Manual CLI Based
Module 21 – Hacking Wireless Network
Module 22 – Evading IDS, Firewall
Module 23 – Honey pots
Module 24 – Buffer Overflow
Module 25 – Cryptography
Module 26 – Penetration Testing: Basics
Module 27 – Mobile Hacking
Module 28 – Internet of Things (IoT) Hacking
Module 29 – Cloud Security and many more
Course Duration
Course Duration: 40 Hours
Course Level: Intermediate
Include: Training Certificate
Language: English, Hindi
Course Delivery: Classroom Training
Our Students Placed in Companies
Our Google Reviews
Our Related Course
Frequently Asked Questions
About The Ethical Hacking Training and Certification Course Program