Mobile Application Penetration Testing
Mobile Applications Are Very Important Part Of Our Day By Day Lives. They Are Used For Mobile Banking, Buying And Capturing Fitness Facts Among Other Non-Public Information. This Makes Them The Right Goal For Cyber Criminals.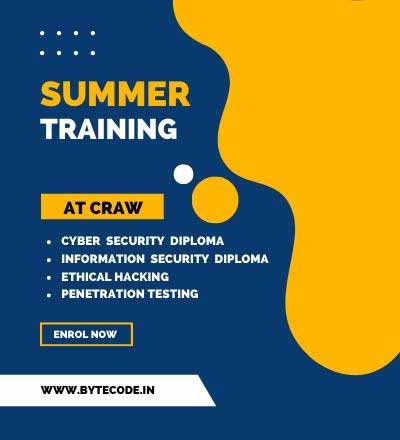 When Developing Mobile Application
When developing mobile applications, it's important to analyze for vulnerabilities during the development of the app – now not just when the mobile application development is complete. When penetration testing is covered as a part of the mobile application improvement method, vulnerabilities can be diagnosed early allowing developers to make vital adjustments before the app is complete. this saves development costs and ensures the very last product is secure.
Learn From Home with Online Training
Bytecode Cyber Security Provide 24x7 Classes
Students can attend classes from their homes. It takes less time to attend an online class. At the same time, various groups can attend online classes with bytecode Cyber Security From home.
What We Do?
Mobile Application Penetration Testing checking out simulates a real hacker and what they could do to access exclusive facts. Throughout testing we simulate multiple attacks combining technology used for web programs as well as equipment particular to cell packages After analysis, we provide complete documentation that offers risk ratings and tips on fixing the troubles found in the cellular app For more information about mobile application penetration testing, please contact to any our specialists today.

Vulnerability
Weak Server Side Controls.
Insecure Data Storage.
Insufficient Transport Layer Protection.
Unintended Data Leakage.
Poor Authorization & Authentication.
Broken Cryptography.
Client-Side Injection.
Security Decisions Via Untrusted Inputs.
Improper Session Handling.
Lack of Binary Protections
Gone are the days when the telephone used to be an appliance that sat in a corner and had to ring to get our attention or a computer was a machine only a few people used – they are now an extension of our being- a window to the world and virtual servants that do as they are told. Computers were a rage and changed how we humans thought, behaved, learned, and existed