Web Design & Development
Your website is the most important component of your company's marketing plan. It's the central hub for your messaging and content marketing efforts. All other marketing materials should support and drive traffic to your website. As website design and development technology has progressed over the years, you now have more digital marketing tools than ever before.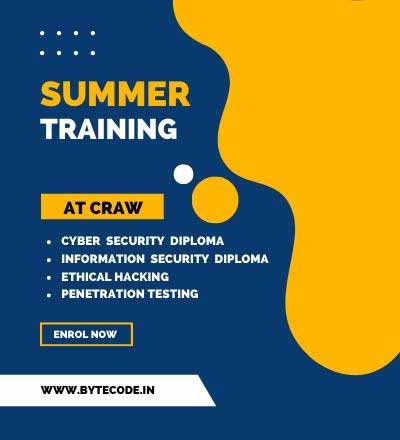 In case you are developing an app on your business, use WordPress, Joomla, ZenCart, or any form of web software, you then need to make sure they're nicely covered via acting a source Code evaluation. A compromised app can lead to terrible IT security and result in stolen classes IDs (cookies), account facts theft, database breaches or malicious code being planted in your website, and so on
Learn From Home with Online Training
Bytecode Cyber Security Provide 24x7 Classes
Students can attend classes from their homes. It takes less time to attend an online class. At the same time, various groups can attend online classes with bytecode Cyber Security From home.